Grow Your Business By Replacing QuickBooks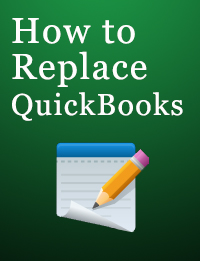 QuickBooks is a great introductory system for small businesses, however its limitations quickly become too overwhelming for a growing business. Learn how to break free by replacing QuickBooks and prepare your business for the next stage of success.
Your QuickBooks Replacement Kit will include information on:
Understanding the Difference between Introductory and Mid-Market Software
Knowing When to Transition Systems
How to Upgrade QuickBooks
A Video from a FormerQuickBooks User - Moving to Advanced Software

---
"The technical team led by Darren Myher helped ensure a seamless transition from QuickBooks to Blue Link and while we had some small issues along the way (which is to be expected for such an undertaking) the team was always available for questions. I would highly recommend this software."
- Tahseen Bock, Managing Director, Tex Star Bearings