11 Reasons You Need New ERP Software
This document describes 11 Reasons You Need New ERP Software and highlights ERP software functionality that is imperative to the growth of your company.
Does your software....
Include a component for automating calculation and remittance of sales tax?
Can it factor landed costs into recorded inventory values and costs of goods sold?
Does it create meaningful financial and management reports?
These features and the 8 more listed in the document will help your company assess whether your current software system is providing enough value for your business. The features listed in the document should be available in most ERP systems and will greatly reduce costs, eliminate data entry errors, save time and foster growth.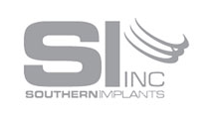 "The Blue Link system saves time, money, and is accurate. It used to be that I had to stop what I was doing just to do some basic reports. My boss would call me up and ask me for something, and it would take a long time – now, it's all automated, it's wonderful. With the Blue Link Elite system in place, business intelligence can be gathered, consolidated and used efficiently across the entire company – no matter how far expansion plans takes it. Everyone now has the information they need to do their job."
– Michael Nealon, CFO