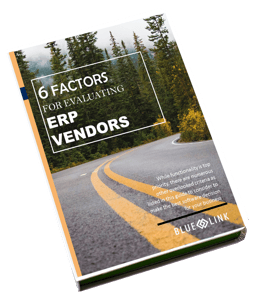 This free eBook outlines 6 Factors for Evaluating ERP Vendors, aside from the necessary functionality. The specific factors that should be evaluated include:
Customer Satisfaction
Company Size
Sales Process
Support
On-going Dependability
Costs
Since the software industry is saturated with very similar product offerings, functionality should not be the only criteria used when evaluating vendors. This eBook provides various questions to ask each vendor, a list of criteria for use in evaluating each vendor and other methods for gathering important information.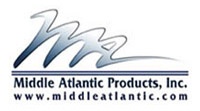 "I was looking at some of the large companies out there and I felt really lost. While they had nice features I did not see them growing with us. Then I came across Blue Link. I was quite happy to see it was a small company; they seemed to be more 1-on-1 with our requests. I liked the design, it seemed to be more open and I could access the data in behind more easily than other products out there." – Arthur Hill, Operations Manager