Replace QuickBooks.

Transform Your Business.

You purchased QuickBooks as the first bookkeeping solution to get your wholesale distribution business going, but now that you're experiencing growth, the system no longer has the capabilities needed to manage multiple processes.
If this sounds like a similar story to yours, it is time to replace QuickBooks and implement a more robust system.
Download our QuickBooks Replacement Kit and map out your next steps!
Understanding the Difference between Introductory and Mid-Market Software
Knowing When to Transition Systems
How to Replace QuickBooks
A Video from a Former QuickBooks User - Moving to Advanced Software
Preview: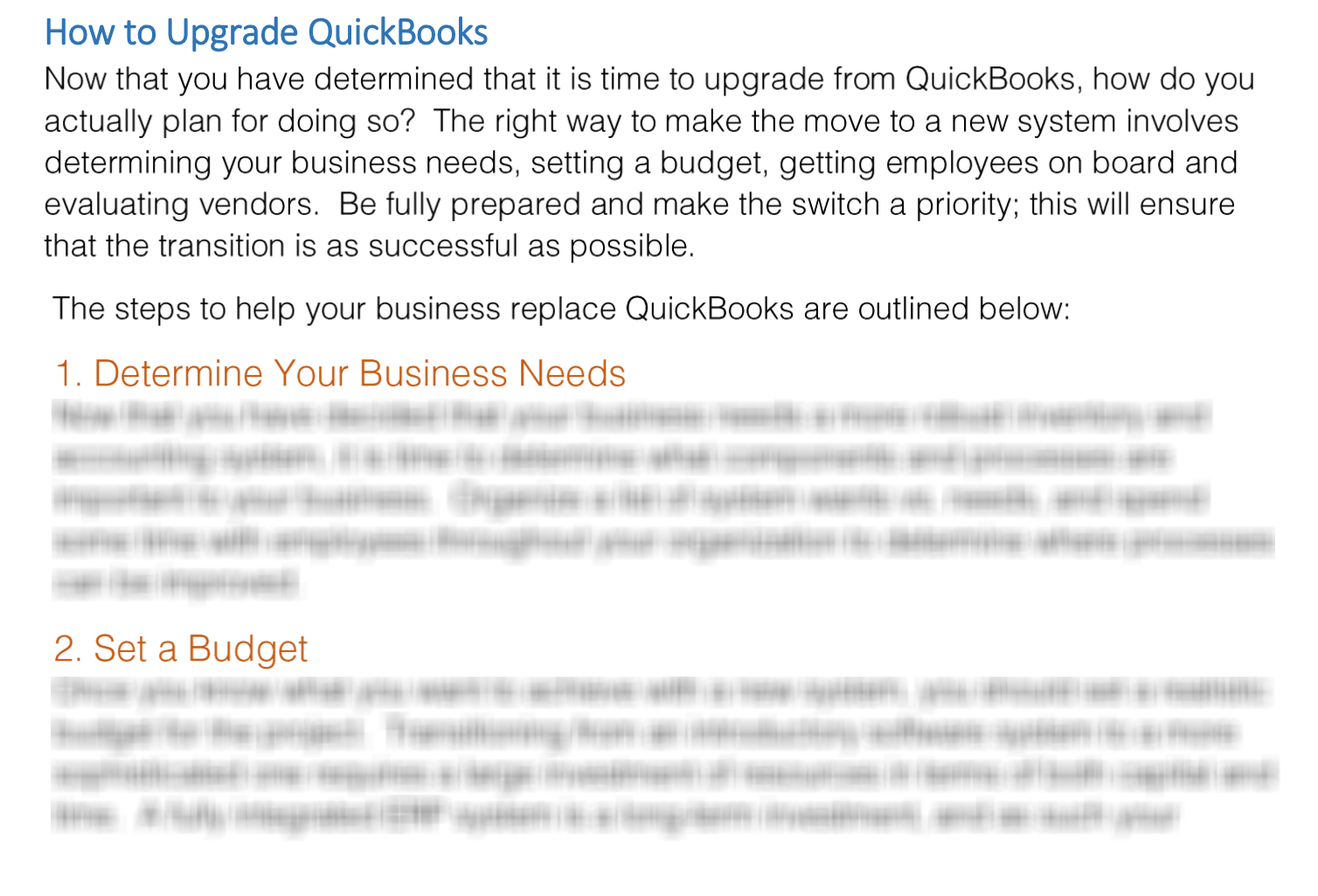 "The technical team led by Darren Myher helped ensure a seamless transition from QuickBooks to Blue Link and while we had some small issues along the way (which is to be expected for such an undertaking) the team was always available for questions. I would highly recommend this software."
- Tahseen Bock, Managing Director, Tex Star Bearings