What's the Difference Between Cloud and On-Premises?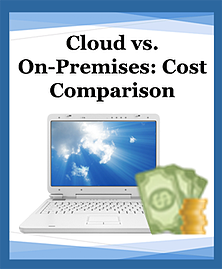 For wholesale and distribution businesses, implementing software to manage your back-end accounting and inventory management processes involves deciding whether to implement a cloud-based or on-premises based solution. There are different advantages and disadvantages to each choice depending on the unique nature of the business, internal processes and set-up, and future strategic plans.
The following Cloud vs. On-Premises: Cost Comparison eBook discusses the costs associated with each deployment method, the differences between each method, and how to choose the appropriate system for your business.
Gain Insight Into:
Defining each method and their differences
The advantages and disadvantages of both methods
Evaluating the costs of cloud and on-premises software complete with a real-world example
How to select the best system for your business
Understanding the implications each deployment method will have on your wholesale distribution business is imperative in making the right strategic decision.