Is ERP in my budget?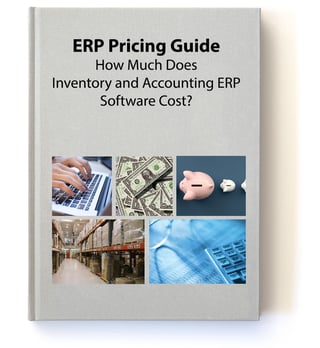 The acquisition of new inventory and accounting (or ERP) software is a huge undertaking, especially when you replace QuickBooks or other introductory software for a Tier 2 or ERP solution. Even if you're moving from legacy software or an existing ERP system, it's important to understand the costs associated with implementing a new solution. As a business grows and technology changes there will come a time when this transition is necessary as existing systems struggle to keep up and new business complexities arise.
Download our FREE ERP Pricing Guide for a comprehensive look at the costs associated with ERP software, as well as a detailed cost breakdown with real-life examples.
Preview: