Complete Guide to Pharmaceutical CSOS Software
As a business in the pharmaceutical industry, the products you buy and sell are controlled under a number of regulations and governing bodies which makes it imperative to abide by these rules in your distribution processes. For Schedule II controlled substances, submitting DEA From 222 is just one such requirement.
This guide provides information on finding an inventory and accounting ERP solution with CSOS functionality to manage your pharmaceutical distribution business.
In an effort to reduce costs and save time, the DEA has established criteria that replaces the need to submit Form 222 and instead customers can electronically send the necessary information electronically, through the use of a Controlled Substance Ordering System or CSOS. Until recently, this functionality was typically only available as a third-party software add-on with a hefty price tag. However, CSOS functionality can now be found as part of an integrated inventory and accounting ERP solution.
---
Download our Complete Guide to Pharmaceutical CSOS Software to learn more about how to find the right system for your business.
Chapters included in the Guide:
How Software Can Help Manage Your Business
Is ERP Right for You?
Features of Pharmaceutical ERP
A Brief History of CSOS
When CSOS Makes Sense
Cloud-Based Deployment
Setting a Budget
Implementation Timeframes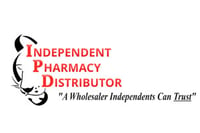 "With the help of Blue Link CSOS we saw a 42.5% increase in sales to $1.425M from April 2017 to May 2017."
- Russel Patterson, IPD