Reliable Accounting Software -White paper
This Reliable Accounting Software white paper examines the importance of reliable and accurate software for managing all accounting business processes in order to adhere to regulatory guidelines, reduce errors, save money and keep customers happy.
In this white paper you will learn:
How to find an appropriate accounting system

What software is available for businesses

Which historical accounting practices are no longer relevant
Businesses should know the limitations of their current accounting software; understand the possible ramifications of system accounting balance failure; and take steps to guarantee the integrity, reliability, and accuracy of their systems.
Proper accounting software minimizes errors in account balance integrity, ledgers and sub ledgers; and reduces the need for expensive rectification, thus avoiding serious legal ramifications.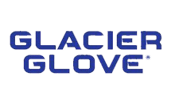 "I have been through numerous software changes and this was BY FAR the easiest, most efficient and painless transition that I have been through. It has been smooth sailing since and we love the system. The A/R, A/P, G/L and the Bank Management modules are very user friendly."
– Shielya Bennett, Accountant