Reporting & Analytics for Small Business Owners
This eBook outlines several techniques for small business owners including exception and inventory management reporting. This eBook will provide you with concrete examples of useful reports that will help your business uncover unwanted inefficiencies and other valuable opportunities for growth. The reports outlined include:
Profit and Loss Statements / Income Statements
Price and Margin Exceptions
Fulfillment Time Exceptions
Inventory Movement Exceptions
Inventory Ranking Report
Inventory "Hits" Report
Daily Average Sales Report
Learn how the automated reporting methods listed above can be easily set up in sophisticated inventory and accounting ERP software, allowing management the ability to focus their efforts on running the business and exploring new avenues for growth.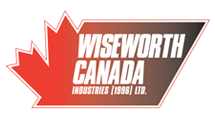 "The thing I like most [about Blue Link] are the reporting functions and the ability to get information at my fingertips. What we've seen with the service component is amazing. We used to spend 3 days a month getting our statements out. Now it does it automatically."
– Stan Thompson, President